Bruce Deveau was twelve years old when he attended his first drag race. He was thrilled by likes of Don Prudhomme, Jungle Jim Lieberman, Bill Jenkins, and Don Garlits- and there was no turning back. That was over 30 years ago.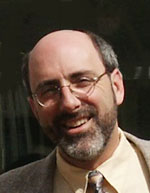 Bruce Deveau
By age fifteen, he was wiping tires and polishing his friend's bracket car. They won the Division One Championship in 1978. And in his very first race, driving a beat-up '65 Chevelle, Bruce defeated the track champion. He was hooked for life.
Bruce pursued his passion for art, and became a lettering artist for some of the most beautiful drag cars in the East. Since the late 1970's he has designed hundreds of cars which have earned dozens of best appearing car awards
While building his art career, Bruce traveled all over the country as a crew member on various teams. He has experience working with every kind of car from stock to comp eliminator, super gas to pro modified, alcohol to nitro.
Bruce eventually returned to school and became a licensed psychotherapist in private practice. He has a BA from the University of Maine in Portland and a Masters in Clinical Social Work from Simmons Graduate School in Boston. With over a decade of clinical experience, he has come to understand the role that motivation, confidence, and self-control can play in race driving.
Bruce has a knack for combining his passions and expertise. First he combined his art with drag racing. Now he has combined his psychological knowledge with his racing experience to come up with a first-ever guide for racers: The Racer's Mind: A complete self-guided program for driver confidence and focus.
Click Here for ordering information.
---
---
Deveau Consulting, LLC
331 Main Street
Amesbury, MA 01913
(978) 314-1354
Got a Question? E-mail the Author - brucedeveau at theracersmind dot com